Henning Cultural Center

The Henning Cultural Center is the historic home of Reverend John T. Henning, built in 1911.
Exhibits: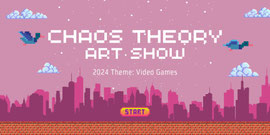 OPEN CALL TO ARTISTS
On Display September 8th to November [TBD]
The Brimstone Museum Presents: Our annual pop culture-themed art show. The 2022 theme will focus on the art and design of the 60s, Sci-Fi, Pop Art & Aliens!! (Artwork need not fit this theme to be considered)
To submit artwork, Email Godsey@brimstonemuseum.org


August 20th, 2022 - Submission deadline - Submit photos online via email

August 25th, 2022 - Drop-Off deadline
September 8th @ 5:30 PM - Opening Reception for Chaos Theory: Beyond

Follow us on Facebook for event announcements & more!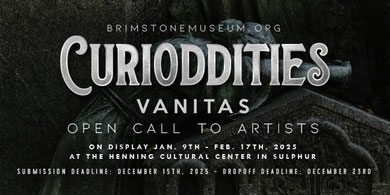 To submit artwork for Curioddities: Lost & Found (2023) Email Godsey@brimstonemuseum.org