Henning Cultural Center

The Henning Cultural Center is the historic home of Reverend John T. Henning, built in 1911. Renovated in 2006, this beautiful two-story gallery is now a stunning venue for exhibits year-round. Organized by the Brimstone Historical Society, these exhibits are always free, supported by Sulphur Parks and Recreation. There is no fee for artists to enter work, and no commission on sales.
Exhibits: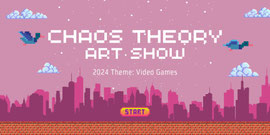 OPEN CALL TO ARTISTS
On Display September 8th to November [TBD]
The Brimstone Museum Presents: Our annual pop culture-themed art show. The 2022 theme will focus on the art and design of the 60s, Sci-Fi, Pop Art & Aliens!! (Artwork need not fit this theme to be considered)
To submit artwork, Email Godsey@brimstonemuseum.org


August 20th, 2022 - Submission deadline - Submit photos online via email

August 25th, 2022 - Drop-Off deadline
September 8th @ 5:30 PM - Opening Reception for Chaos Theory: Beyond

Follow us on Facebook for event announcements & more!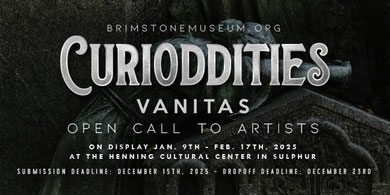 To submit artwork for Curioddities: Lost & Found (2023) Email Godsey@brimstonemuseum.org