Holiday House at Christmas Under the Oaks
Holiday House at Christmas Under the Oaks is a Brimstone Historical Society tradition! Every year, we partner with Sulphur Parks and Recreation and the City of Sulphur to bring you the best that SWLA has to offer.
Christmas Under the Oaks 2023 will take place November 30th, December 1st & 2nd!
This three day event offers 30+ artisans, vendors and creators from across the region, carriage rides down the sparkling splendor of Pecan Street, a carnival, delicious food, and all of this, centered around the grounds of the beautiful and historic Henning Cultural Center and Brimstone Museum complex. Our sponsor gala on Thursday night brings the Christmas Season to you; enjoy this serene evening featuring the musical stylings of Jairus Daigle, drinks and food catered by Roderick Stutes, decorations by George's House of Flowers, and your first pick of all the gifts, treats and artisan items from our amazing vendors.
The Brimstone Historical Society counts on Holiday House as our annual fundraiser. By supporting and being a part of this yearly event, you are helping us continue our mission of providing historical preservation and cultural enrichment to SWLA.
Below are the files you will need as a food or goods vendor for this event. Once your form is filled out, please email it to Trahan@BrimstoneMuseum.org
If you have any questions, please email us or reach out via phone. Our staff works year round to ensure this event is the BEST Holiday festival you'll ever attend!
Retail Vendor Contract / Holiday House
2023 Holiday House Vendor Contract.pdf
Adobe Acrobat Document
92.6 KB
Food Vendor Contract / Christmas Under the Oaks
Food Vendor Application for CUTO Festiva
Adobe Acrobat Document
203.9 KB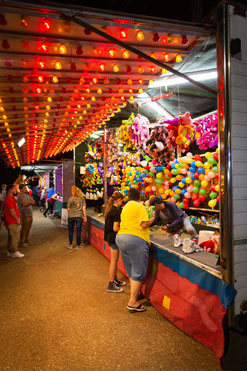 Carnival at CUTO
Hours of Operation:
Friday: 5 pm - 10 pm
Saturday: Noon - 10 pm
Carnival Prices:


Tickets are $1 Each, rides take between 2-4 tickets. Ticket bundles are 22 for $20, 40 for $30
Armbands cost $20 and are available for the following times:
Friday: 5 pm - 10 pm
Saturday: 12-5 pm, 5-10 pm